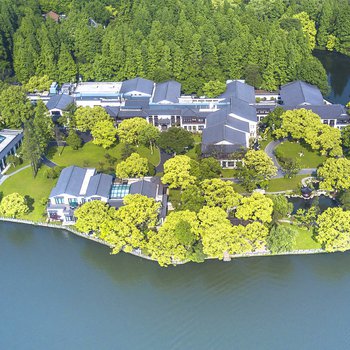 Located near West Lake and facing the popular scenic spot "Three Pools Mirroring the Moon" (Santan Yinyue) on the opposite side of the lake, the Hangzhou Liuying Hotel (Hangzhou Liuying Binguan) is also near another spot, "Orioles Singing in the Willows" (Liulang Wenying).
This Hangzhou hotel boasts a wide selection of rooms, all complete with up-to-date conveniences. With magnificent views of West Lake and the mountains, guests can enjoy the scenery in the garden of the hotel.
Dining options include both Chinese and Western dishes.
A fishing area and lakeside teahouse are provided for recreation and entertainment.